(Content Courtesy: IBJ): A Lebanon-based lawn care equipment manufacturer plans to expand and move next year into a new $5 million, 40,000-square-foot building.
Steel Green Manufacturing LLC will lease 30,000 square feet in the building under construction south of Interstate 65 at the intersection of State Road 39 and Enterprise Boulevard.
The company specializes in designing and manufacturing stand-on, zero-turn sprayer and spreader machines for the commercial industry.
The move will allow Steel Green to hire an additional 10 to 12 employees and introduce new products, according to General Manager Brent Mills.
Construction on the new building began last month, and Steel Green plans to relocate in May 2023 from its current 13,000-square-foot facility at 920 S. State Road 39. Lebanon-based Merritt Contracting Inc. is constructing and will own the building.
Fishers-based Advanced Turf Solutions—one of Steel Green's partners—plans to move from its Lebanon location at 906 S. State Road 39 and lease the remaining 10,000 square feet inside the new building.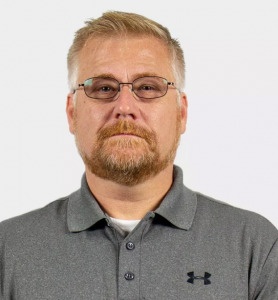 Mills said Steel Green has grown in four years from eight employees to 32.
"This new building is going to give us the opportunity to have the room to expand and build those new lines," Mills said.
Steel Green was founded in August 2018 by five former L.T. Rich Products Inc. employees—Mills, Craig Coyner, Michael Floyd, Scot Jones and Matt Smith—who had more than 100 years of combined experience in the landscape equipment industry.
L.T. Rich was a leading manufacturer of commercial lawn care equipment before Bloomington, Minnesota-based The Toro Co. acquired it in March 2018.
"So, we were basically put out of work, for lack of a better term," Mills said. "We got this put together. We were able to hire several of those people who had lost their jobs and put them back to work."
In four years, Mills said Steel Green has developed a nationwide customer base with a focus on finding buyers in Indiana, Illinois, Michigan and Ohio.
Steel Green's customers range from single owner-operators with a few dozen clients to major lawn care maintenance companies like Memphis, Tennessee-based TruGreen Inc.
"It's been awesome so far," Mills said. "We're four years in and we're much farther along than we anticipated being. So, business is good. We've had setbacks with COVID, but we've actually grown through COVID."
Molly Whitehead, executive director of the Boone County Economic Development Corp., said it is exciting for the county when a homegrown company like Steel Green expands.
"It shows we have the right business climate in Boone County to suit a variety of companies' needs," Whitehead said. "But more so, it speaks highly to the type of company Steel Green is and the job opportunities that will be available in our community in the time ahead."